Existing business development critical to economic prosperity
Thursday, October 06, 2016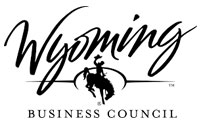 By SHAWN REESE
Wyoming Business Council CEO
When we talk about increasing Wyoming's prosperity, we are talking about prosperity for industries, communities, people and businesses.
One approach to increased business prosperity is through business retention and expansion programs.
Wyoming features more than 60,000 small businesses, defined as employing 500 or less people, according to the U.S. Small Business Administration. Wyoming's small businesses employ approximately 130,000 people, which comprises about two-thirds of the state's private workforce. Small business truly is a big deal in Wyoming.
Considering that only about 17,000 of Wyoming's more than 60,000 small businesses employ people beyond the business owners, there is a startling amount of room for growth in business retention and expansion.
In light of Wyoming's economic downturn and renewed, vigorous efforts to grow and diversify the state's economy, economic development professionals are well aware of the fact that economic development is a marathon, not a sprint. However, existing business development is an attainable short-term goal.
Existing Business Development Building Block. The majority of new jobs created will come from businesses already located within the community, so it is important to address the needs of these existing businesses.
Business Resource Network
The Business Council contracts with several entities to provide assistance targeted to existing business expansion – collectively known as the Wyoming Business Resource Network. This network includes:
Wyoming Small Business Development Center (SBDC): Provides small business development and management, business and marketing strategies, bookkeeping and accounting and financial options and loan package development assistance.
Wyoming Market Research Center: Provides businesses with market research and information.
Wyoming SBIR/STTR Initiative: Assists qualified Wyoming small businesses and individuals in accessing the funding opportunities provided by the Small Business Innovative Research and Small Business Technology Transfer programs to fund new product research and development and secure federal grants.
Wyoming Procurement Technical Assistance Center: Helps businesses through the process of procuring government contracts.
Manufacturing-Works (M-W): Provides broad technical assistance, engineering solutions, general business assistance, marketing assistance and financial counseling.
Wyoming Technology Business Center: Focuses on developing early stage, technology-based companies, with an emphasis on high-growth firms.
Wyoming Women's Business Center: Offers Wyoming's current and prospective women business owners assistance in business counseling, training, technical assistance, mentoring, microloans and networking opportunities.
Wind River Development Fund: Private, nonprofit community development corporation and federally certified Community Development Institution that seeks to stimulate economic development on and near the Wind River Indian Reservation.
The Business Council also teams with Workforce Services to address business and industry workforce needs such as training grants and employee recruitment. The Business Council is assisting marketing efforts for the new Wyoming Grown employee recruitment program, for example.
Wyoming Grown targets Wyoming natives and those with Wyoming ties who are interested in returning to their home state, but is open to anyone. Prospective clients are matched with Workforce Services staff who focus on pairing employees with employers. Employers are allowed to post job openings at no charge.
Advanced Industries
In thinking "Small," the Business Council is focused on advanced industries. These businesses may be small but they have tremendous growth potential. The Business Council has been getting its data collection and storage house in order so we can understand what assistance these industries need.
Our list of targeted advanced industries includes:
Energy and natural resource technologies.
Advanced manufacturing.
Chemical manufacturing.
Machinery manufacturing.
Information technology and data.
Research, development and advanced engineering.
Outdoor products.
Agricultural technology and food products.
Our WEDA partners play an integral role in making advanced industry growth happen. These are the steps necessary to getting us there:
Identify and prioritize target businesses with the highest economic output.
Coordinate outreach and business intelligence gathering through client relationship management tool.
In partnership with local economic development organizations and the Business Resource Network, create an integrated statewide plan for business retention and expansion with clear measurable outcomes.
Develop and deliver resources for capacity building and professional development to local economic developers.
Build a service delivery system and network of mentors to assist existing businesses.
Analyze industrial trends to advise/consult through retention and outreach, and develop resources for existing businesses.
Assist in promotion of Wyoming and its companies at relevant trade missions and trade shows.
Develop resources identifying opportunities for expansion for Wyoming technology sectors.
It is equally important to develop a business ambassador program, identify angel fund networks and evaluate, expand and develop new financing mechanisms for business development.
Quality of Life
Business expansion efforts also benefit from strong, vibrant downtowns.
This past year, the Wyoming Main Street program became housed under the Community Development Division. Main Street's direct access to such community development staff as Business Ready Communities and services will allow for more creative thinking in terms of project development and funding - with an emphasis on not only small business development but enhanced quality of life (amenities that appeal to a quality workforce, tools to address workforce housing challenges and marketing initiatives to capture pass-through travelers to increase local sales tax, for example).
About the Wyoming Business Council. Our mission is to increase Wyoming's prosperity. We envision a Wyoming where industries are strong, diverse and expanding. Small business is a big deal. Communities have the highest quality of life. Wyoming is the technology center of the High Plains. Wyoming knows no boundaries. Please go to www.wyomingbusiness.org for more information.
Contact Wyoming Business Council Chief Executive Officer Shawn Reese at 307-777-2862 or shawn.reese@wyo.gov.
Category: Wyoming Business Council, Business