Manufacturing Works
406 S 21st Street • Laramie, WY 82070
United States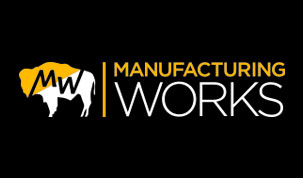 Manufacturing-Works delivers services and solutions by coordinating a network of experts helping Wyoming manufacturers achieve success and grow Wyoming.
For more than 20 years we at MW have been delivering training, experience, and solutions for creating value. With our partners we're here to help Wyoming businesses to grow to their full potential.
Manufacturing-Works provides broad technical assistance, engineering solutions, general business assistance, marketing assistance, and financial counseling. Manufacturing-Works is committed to helping businesses by delivering solutions for creating wealth. Manufacturing-Works, in conjunction with others, can deliver complete solutions for companies. Manufacturing-Works is a not-for-profit organization with professionals positioned throughout Wyoming, with current offices located in Laramie, Cheyenne, Casper, Sheridan, and Afton.